a new online puzzle each month to play with energy through the artworks of energy artist, nicholas roerich
Each month, we'll post a new online puzzle of a painting by the artist, Nicholas Roerich. Doing online puzzles by an artist aware of the world of energy is a fun way of playing with energy and becoming more aware of the energy in you and around you.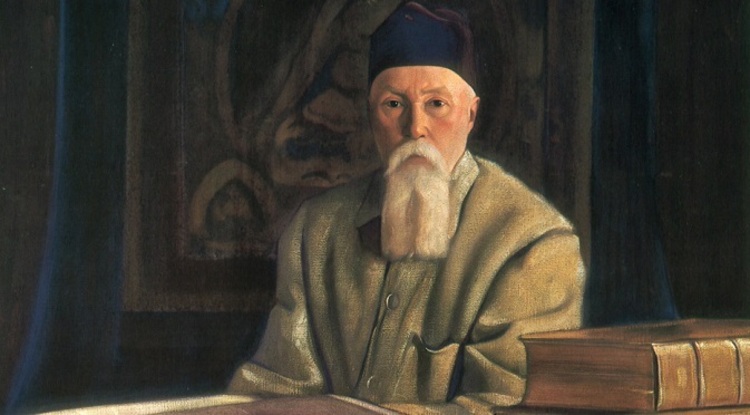 ABOUT NICHOLAS ROERICH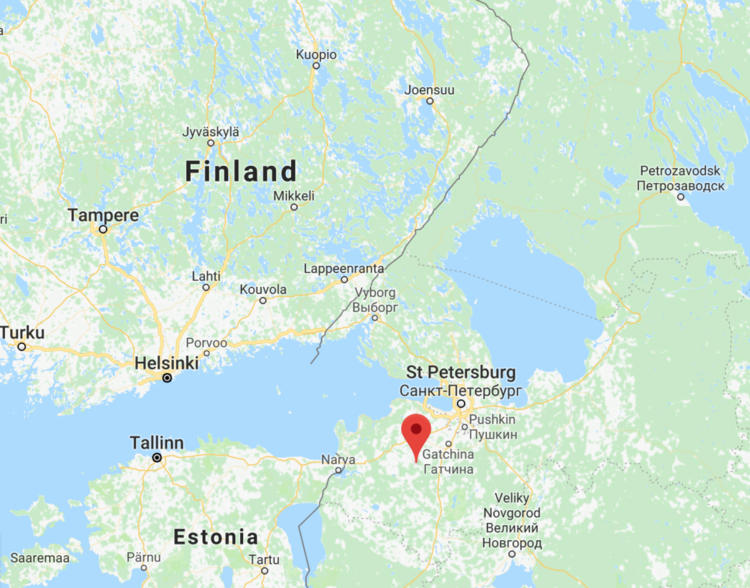 HIS BIRTH
Nicholas Roerich was born 1874 in St. Petersburg, Russia. His family had a country estate called "Isvara" about 55 miles to the southwest, where they spent a lot of time.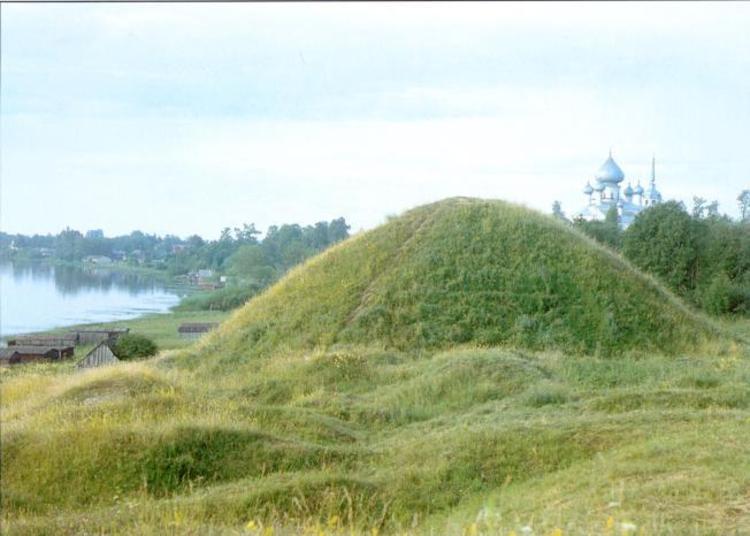 EARLY EXPLORATIONS
It is said that Nicholas loved to explore on the grounds of his estate, especially the kurgans, or mounds, where he found many old objects that stimulated his imagination and sense of adventure.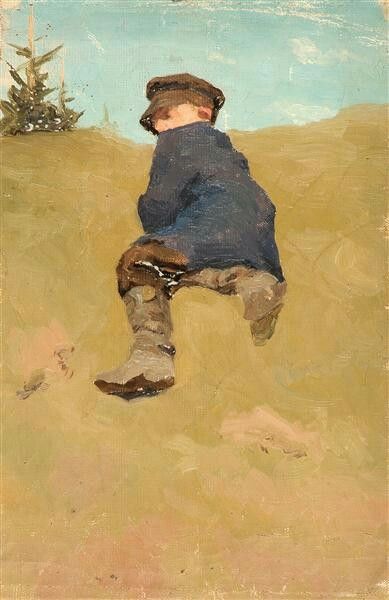 A YOUNG ARTIST EMERGES
Nicholas started drawing at a young age, inspired by his explorations and local Russian history that his found objects were revealing. He decided early on that the best way he could serve his country was through his art rather than as a soldier or as a lawyer, either of which he was expected to be as the oldest son. He did this painting of a boy when he was 10 years old.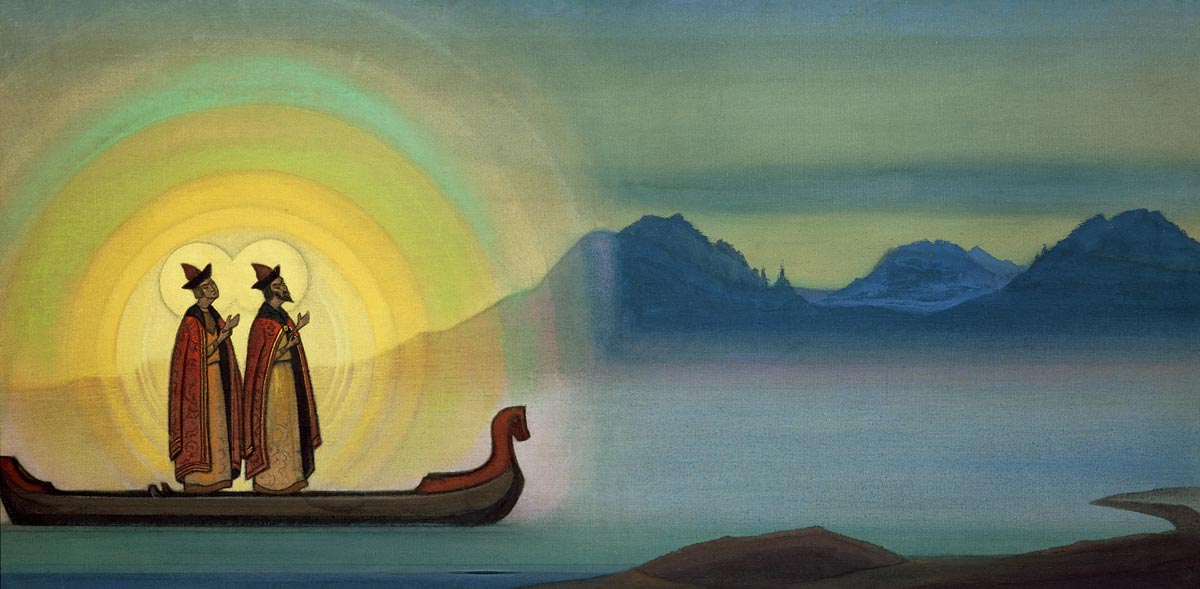 BECOMING WISE TO ENERGY
Growing up in a land steeped in traditions, Nicholas heard magical stories from wise elders and went on to study texts of the wisdom of the ages. Through his own inner sense and his studies, he woke up to the world of energy.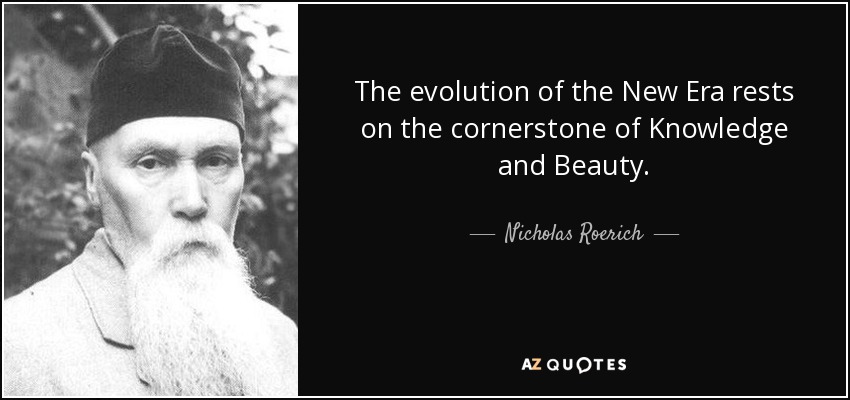 BUILDING UNDERSTANDING THROUGH BEAUTY
Nicholas believed that beauty creates a bridge and culture for understanding and connection among all people. He used his art to be an ambassador of beauty.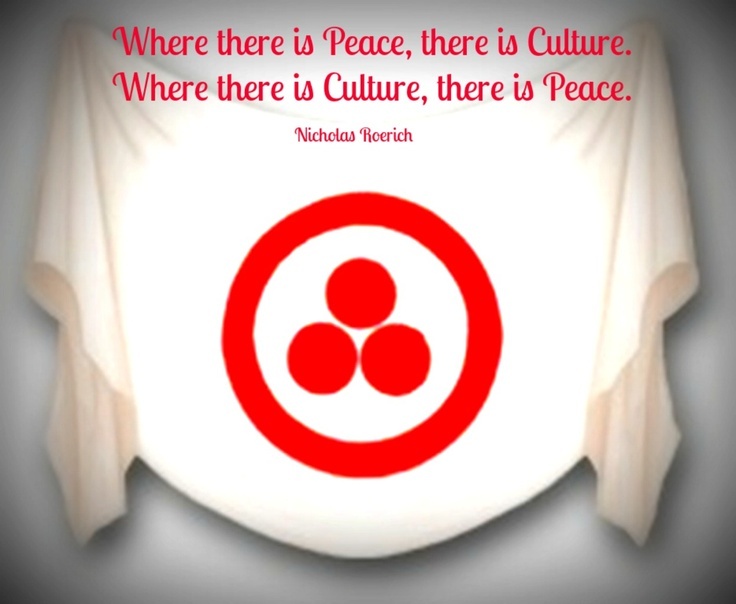 A CHAMPION OF PEACE
Nicholas also believed in peace. He lived through World War I, and in an effort to help humanity never experience such a war again, he created a peace banner as a symbol of peace and unity. The banner was flown in many interesting places, including in space by Russian astronauts.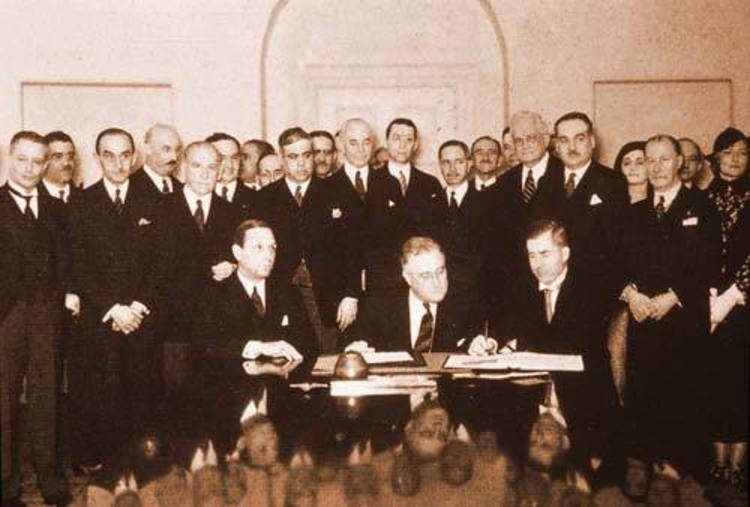 A PACT FOR PEACE IS SIGNED AT THE WHITE HOUSE
Nicholas' efforts on behalf of peace were so effective, a "Peace Pact" that he created was signed by President Franklin Delano Roosevelt and many US senators and other government officials from around the Americas (North, Central and South America and the Caribbean) at the White House in Washington, DC in 1935.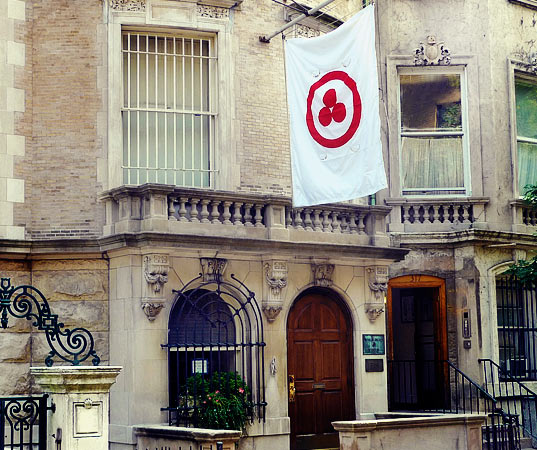 A HERO FOR ONE HUMANITY
Although it may seem that Nicholas lived long ago, his spirit and service live on as an energy artist and champion of beauty, peace and understanding though his art, which people today can still see and appreciate. His art can be seen in the United States at the Nicholas Roerich Museum in New York City (
www.roerich.org
), in Russia at the International Centre of the Roerichs (
en.icr.su/museum/
), and online if you do an image search for Nicholas Roerich.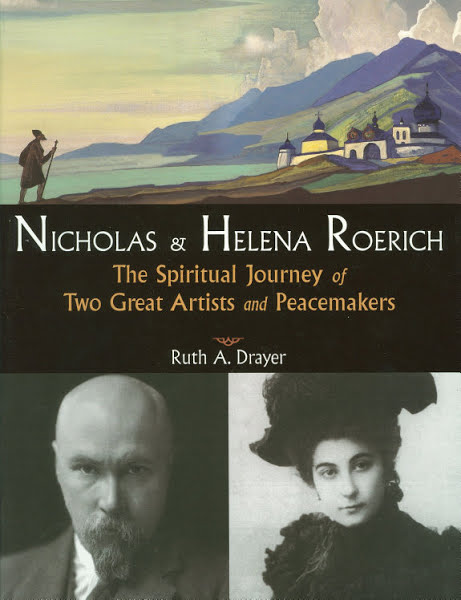 SOURCES
Information for this introduction to Nicholas Roerich comes from:
the book, Nicholas & Helena Roerich: The Spiritual Journey of Two Great Artists and Peacemakers, by Ruth A. Drayer, Wheaton, Illinois: Quest Books, 2003
the Nicholas Roerich Museum in New York City
various online photo sites
intuitive perception by the stewards of I Love Energy
Puzzle Tips
Here are some technical tips for doing the puzzle:
At the bottom left of the puzzle screen, you will see some icons. Starting from the left:
The first icon – a photo – shows you a picture of what the puzzle will look like when it's finished.
The second icon – a ghost – puts a version of the image onto your puzzle board so that you can build the puzzle over the image. This makes it a little easier.
The third icon – a square made up of smaller squares – lets you arrange or mix up the puzzle pieces.
The fourth icon – a gear – lets you change the background color of your puzzle board by clicking the background link and lets you restart the puzzle by clicking the restart link.
At the far bottom right of the puzzle screen, you can click the upward arrow icon to make your puzzle full screen.
Have fun!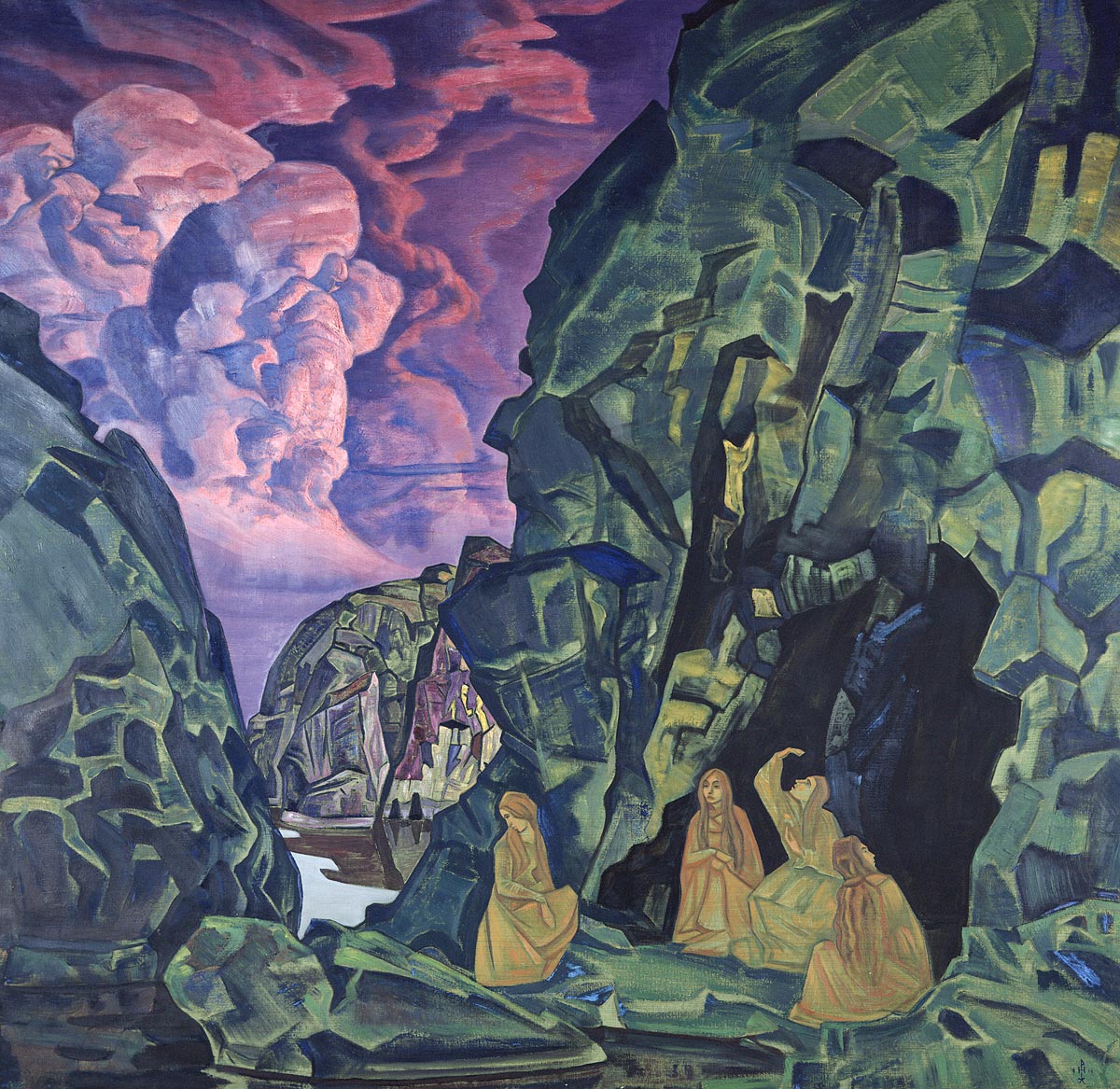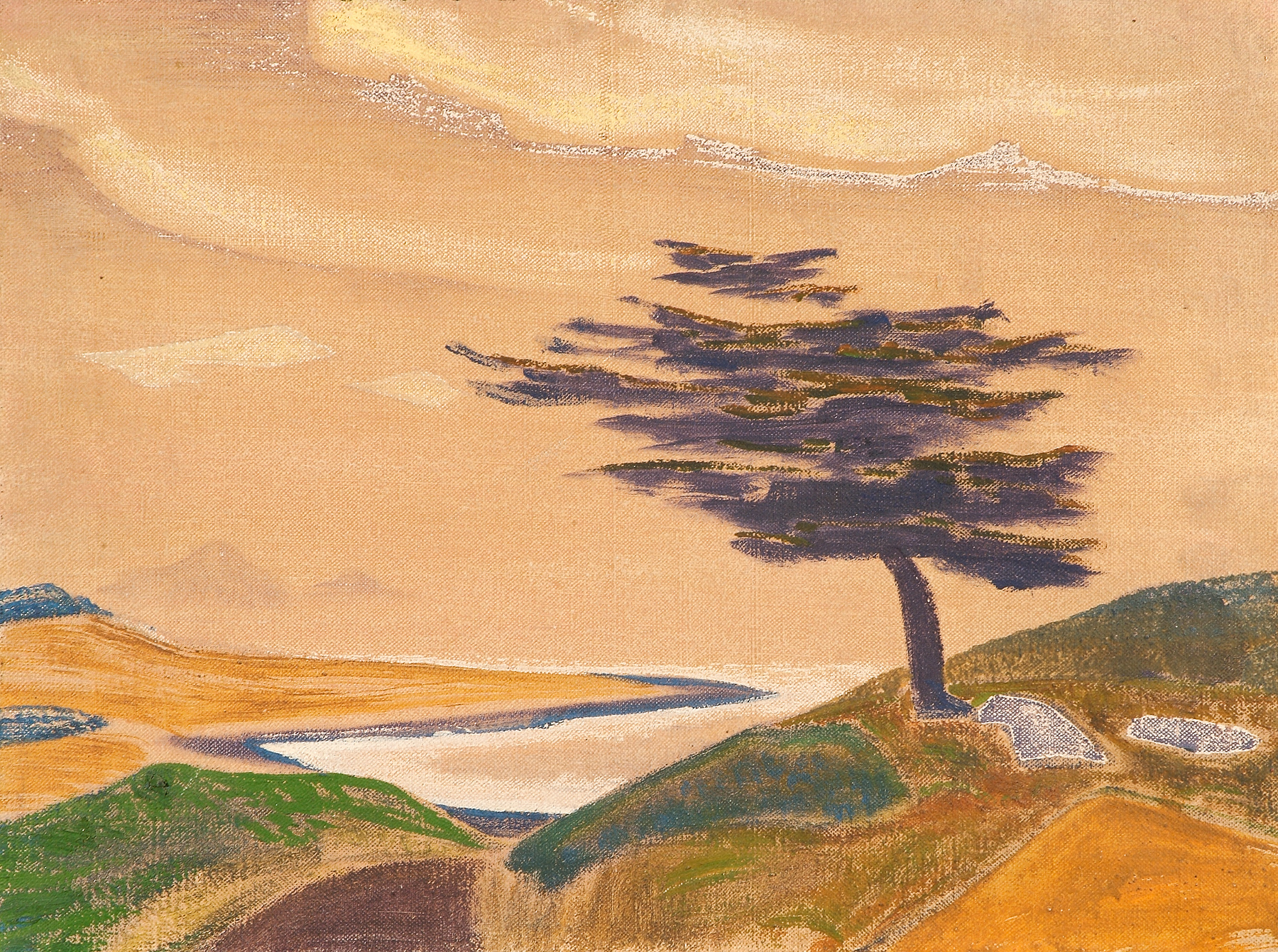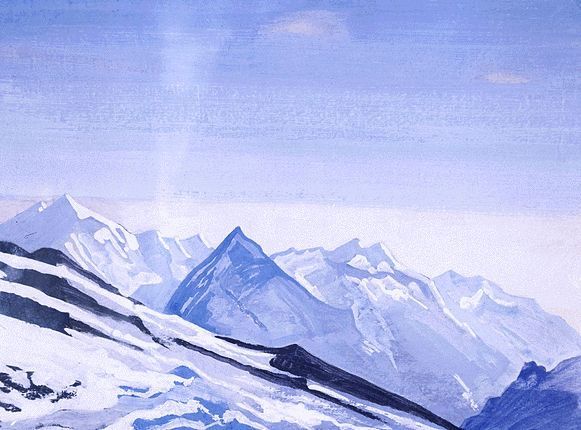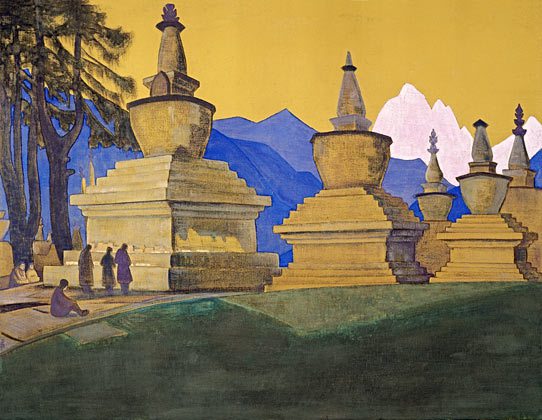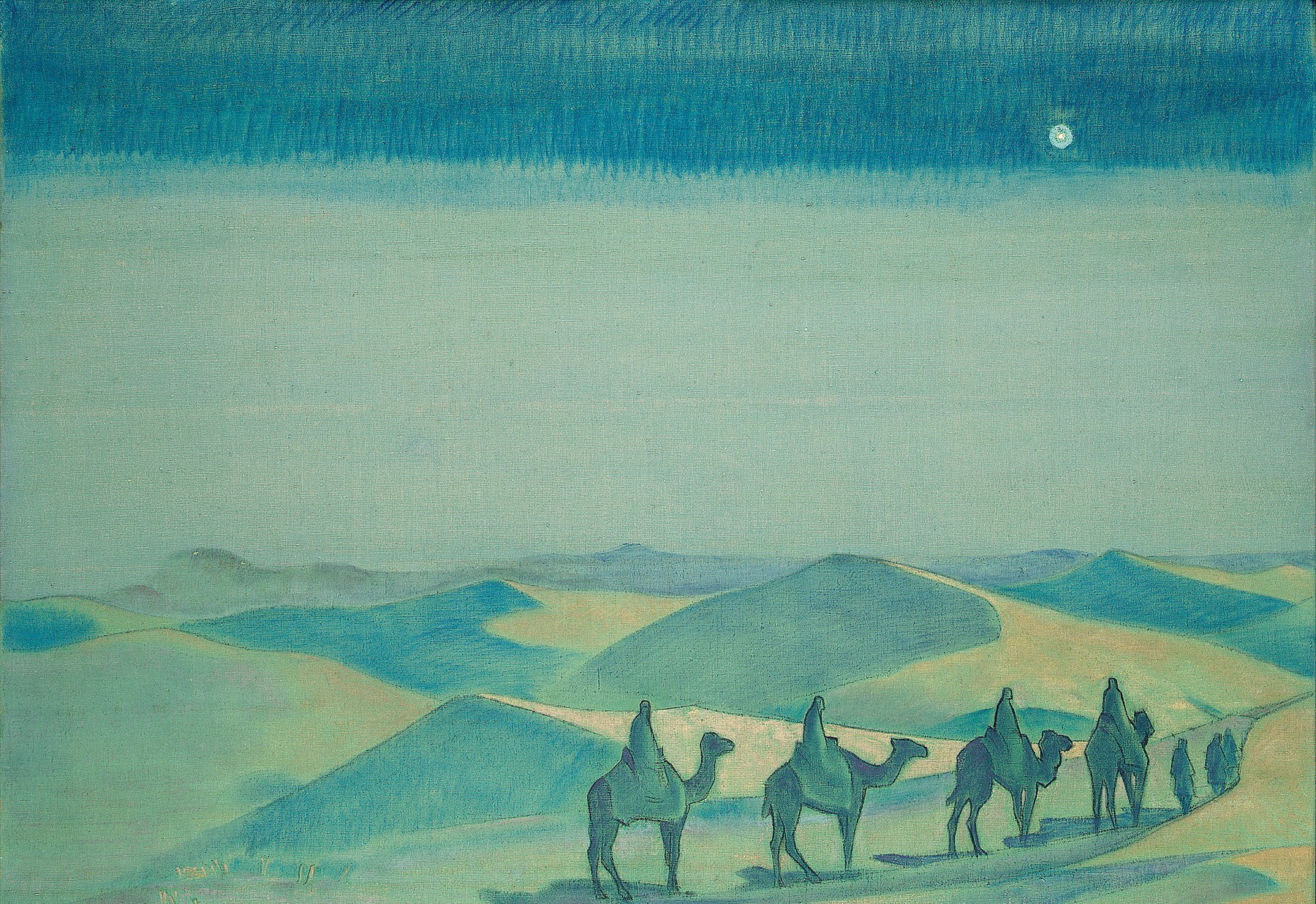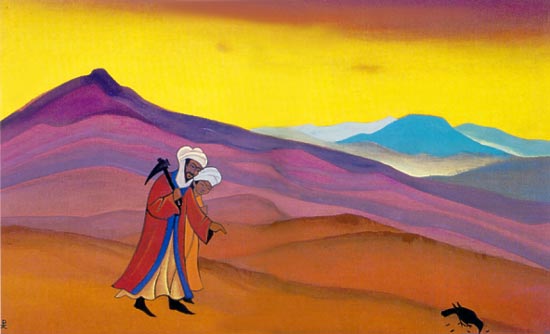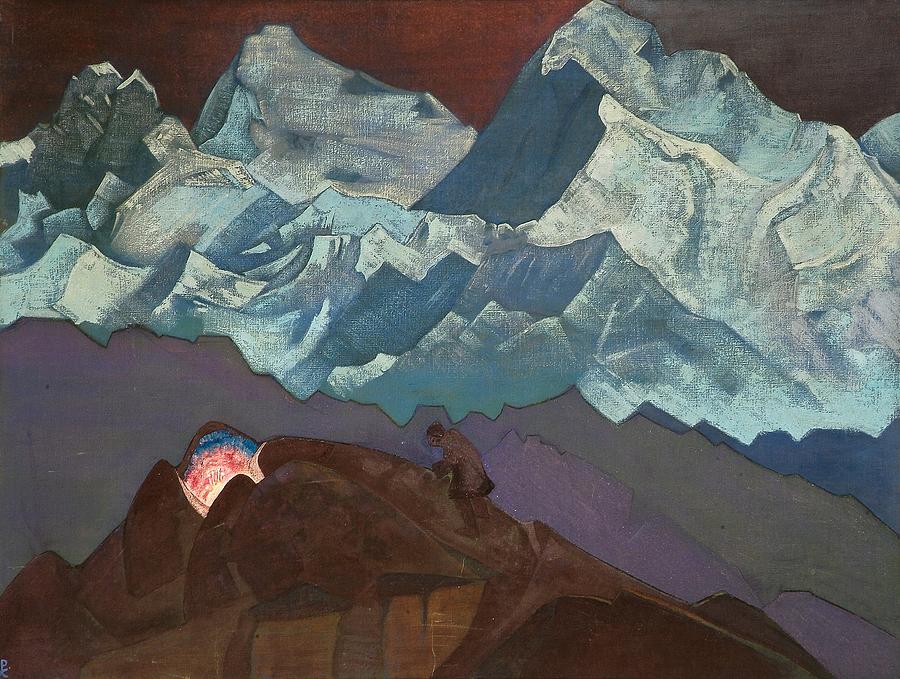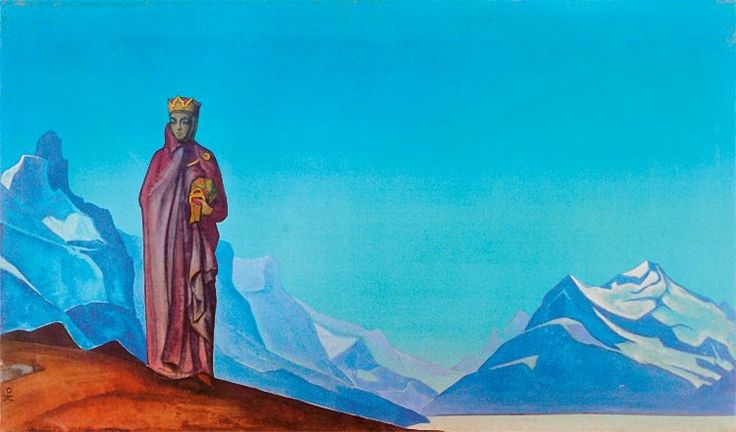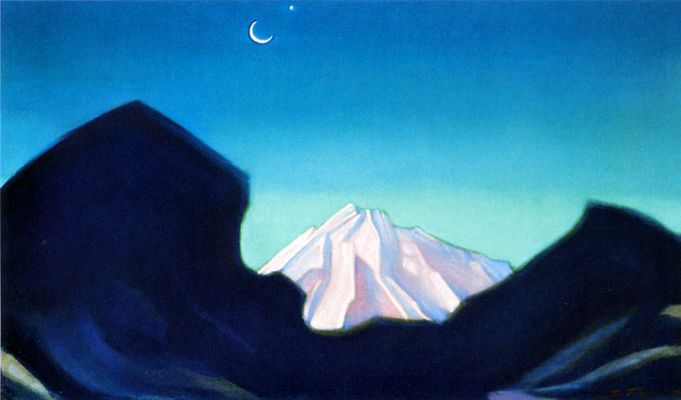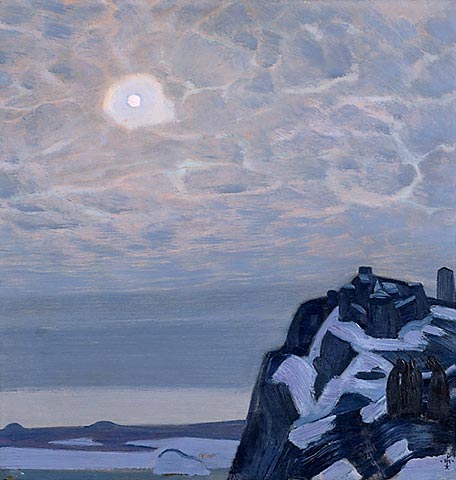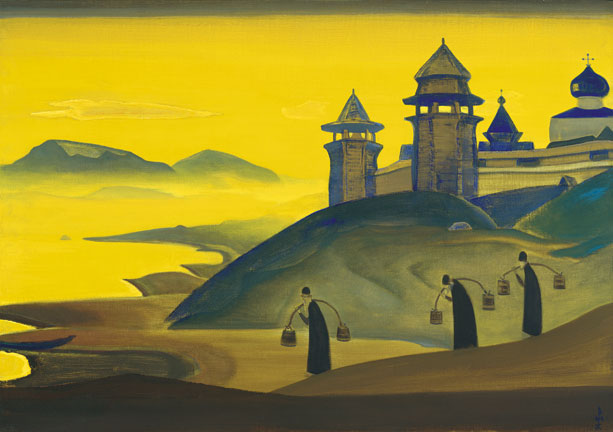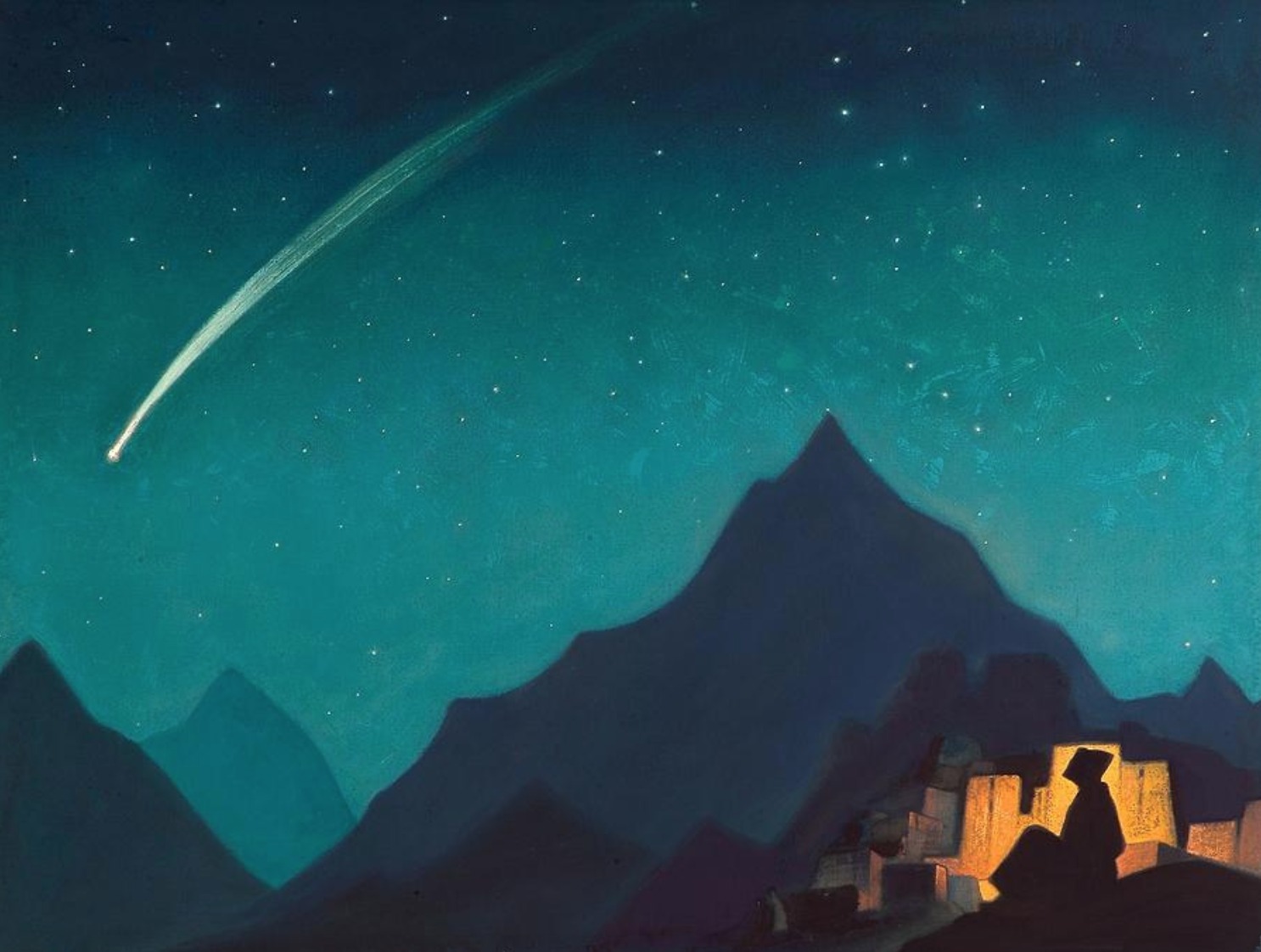 Have questions about the online puzzle or Nicholas Roerich? Would you like to submit a piece of your art to be made into an online puzzle? Then get in touch!